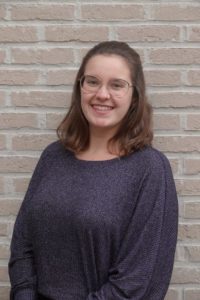 Me. Van Wylick a obtenu son diplôme de "Bachelor of Laws", option générale à l'Université catholique de Louvain. Par la suite, elle a obtenu son diplôme de "Master of Laws", major droit privé et minor droit social, avec distinction.
Elle est titulaire d'un Certificat pour le collège pratique facultatif "Family Court in Practice".
Pendant ses études, Me. Van Wylick a été membre pendant trois ans de l'ASBL "Wetswinkel Leuven", où elle donnait des conseils juridiques concernant des problèmes de bail.
Elle s'est également investie pendant trois ans au seins du "Koninklijk Vlaams Rechtsgenootschap", l'association des étudiants de la faculté de Droit de Louvain.
Enfin, elle a effectué un stage d'été auprès le Juge de Paix de Sint-Genesius-Rode.
Après avoir terminé ses études, elle a rejoint le barreau de Louvain et est devenue avocat au sein du cabinet d'avocats Schrevens & Michiels.
Elle gère les dossiers en néerlandais, français et anglais. Me. Van Wylick est parfaitement bilingue grâce en partie à son éducation bilingue.